In this tutorial, you will learn how to create a package in transaction SE80. Development package is an object which allows you to organize your development objects artifacts.
Step 1. To create developer package go to transaction SE80 (Object Navigator). Put "se80" in the command field and hit Enter: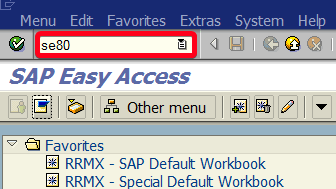 Step 2. Make sure your are in Repository Browser view. If not, click on Repository Browser tab: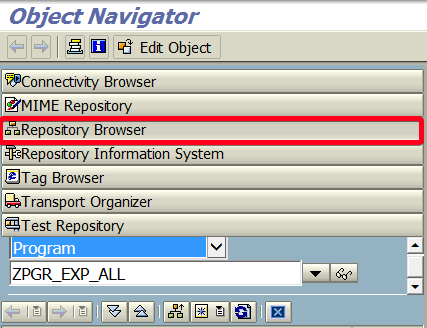 Step 3. Click on object category Choose Arrow button: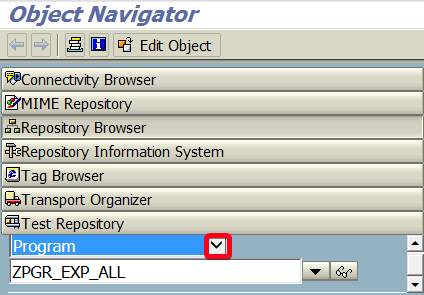 Step 4. From the context menu choose Package: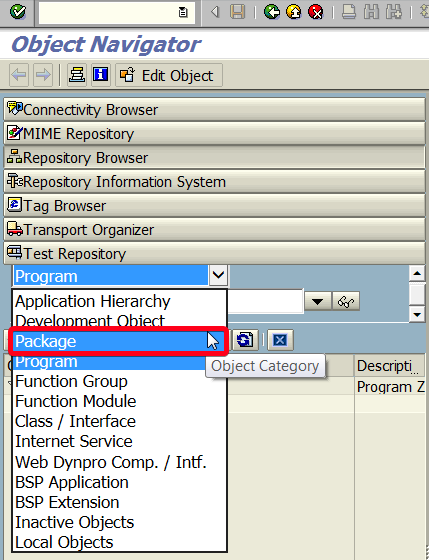 Step 5. Put package name i.e. "ZTESTPACKAGE" and click Enter button:
Step 6. Confirm that you want to create a package by clicking on Yes button:

Step 7. Fill the Short Description field with suitable description i.e. "Test Package":

Step 8. Click on Confirm button:

Step 9.  We need to put the package in a transport request. If you don't have any transport request yet you can create one by clicking on the Create button:

Step 10. In the next popup choose suitable Short Description i.e. "Test Transport":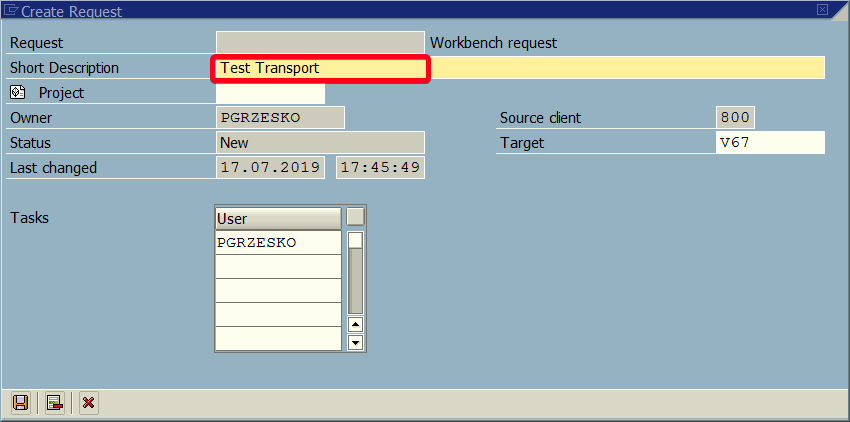 Step 11. Click on Save button: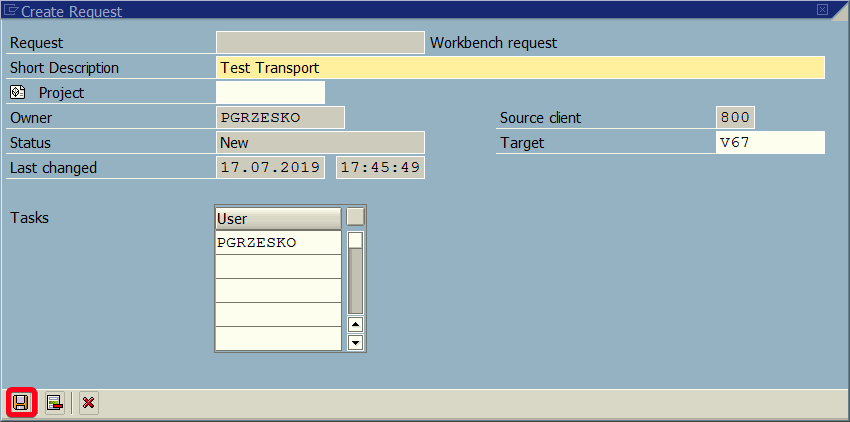 Step 12. Now you can confirm the selection of transport request. Click on Continue button:

You can use the created package to organize your development object.