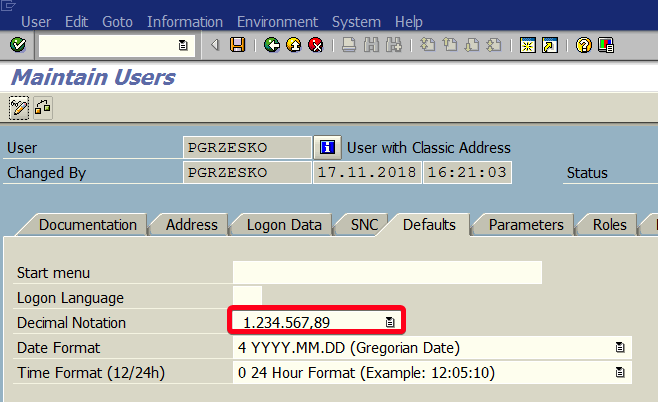 In this step by step SAP tutorial, you will learn how to change decimals notation in SAP system using transaction SU01.
Step 1. Go transaction SU01 (User Maintenance). Put "su01" in the command field and hit Enter:

Step 2. Choose user name form whom you want to change decimals notation (i.e. "PGRZESKO"):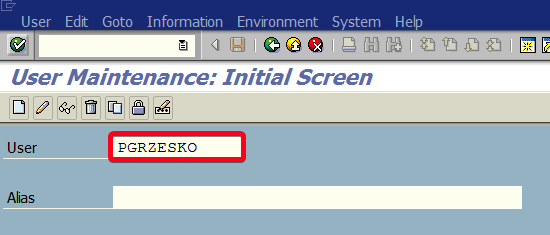 Step 3. Click on Change button: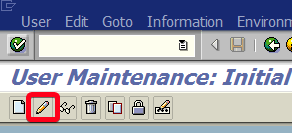 Step 4. Click on Decimal Notation list: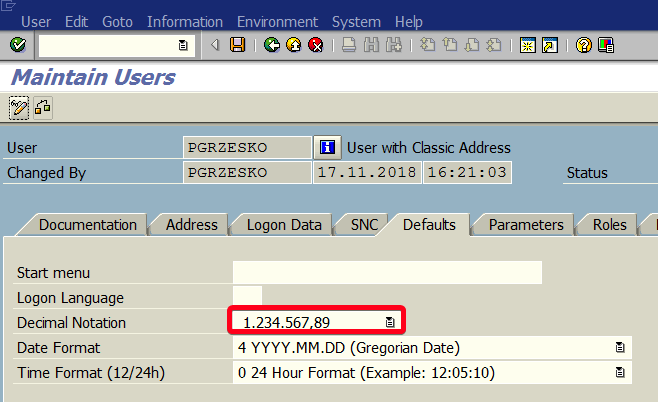 Step 5. Choose desired notation: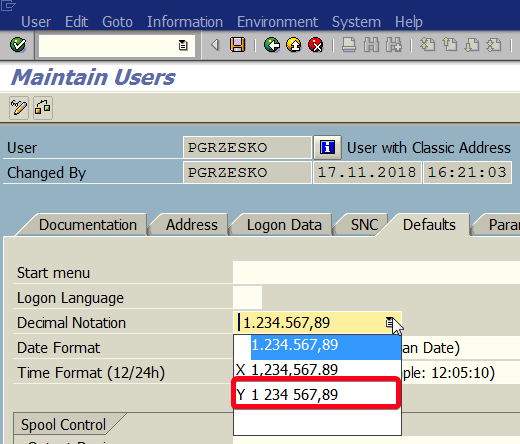 Step 6. Click on Save button to save your change:

From now on in all reporots, you will see new decimals notation.