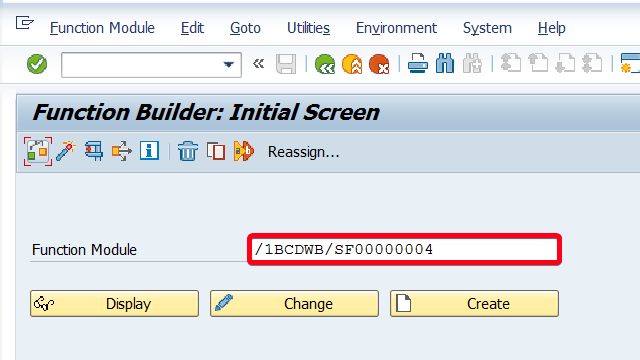 The function modules are very common used artefact in SAP. Despite the fact that most of the new development in classic ABAP is carried out with the object-oriented approach, there are still areas that cannot be implemented without the use of a functional module for example RFC and some types of extensions.
PREREQUISITES:
Access to any SAP system based on either SAP Netweaver or ABAP Platform
SAPGUI installed on your local PC
Authorization to access SE37
Developer key for system based on Netweaver
ABAP Function Group (How to create ABAP Function Group)
Step 1. Go to transaction SE37 (ABAP Function Modules). Put "SE37" in the command field and hit Enter: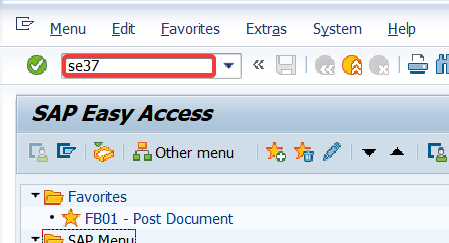 Step 2. In Function Module field put name of function module for example "Z_FB_ADD". Keep in mind that most of SAP ABAP artefacts need to starts with "Z" or "Y" letter: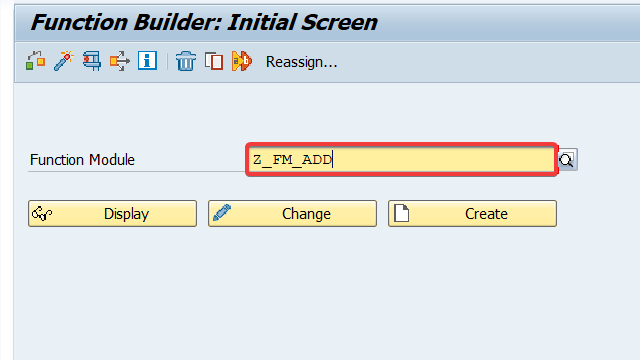 Step 3. Click on Create button: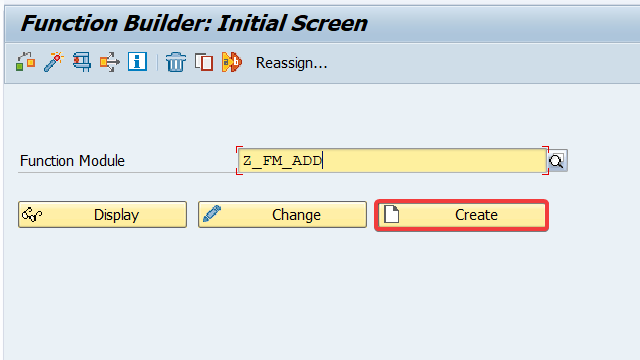 Step 4. In Create Function Module popup fill Function Group for example "Z_FG_ARITHMETIC". You also need to fill Short Text which is just simple description of your function module:

Step 5. Click on Save button:

Step 6. Our function will multiply two integer. We need to create two Import parameters X and Y. Fill everything like this: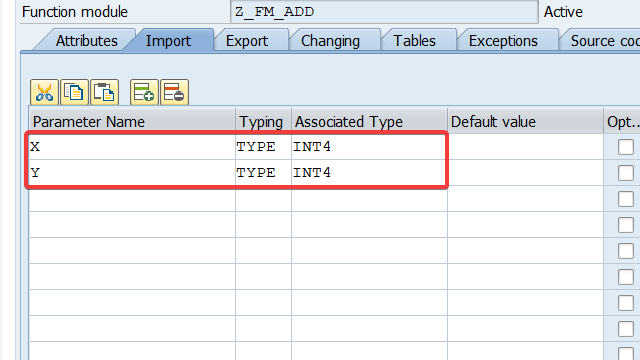 Step 7. Go to Export tab and fill export parameters like following: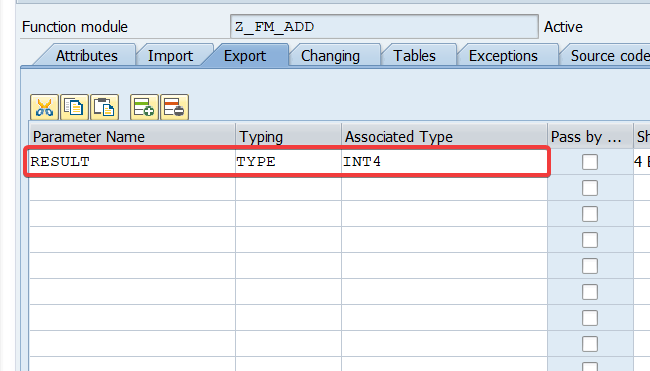 Step 8. Now go to Source Code tab and put following code:
z = x * y.
In the end it should look like this: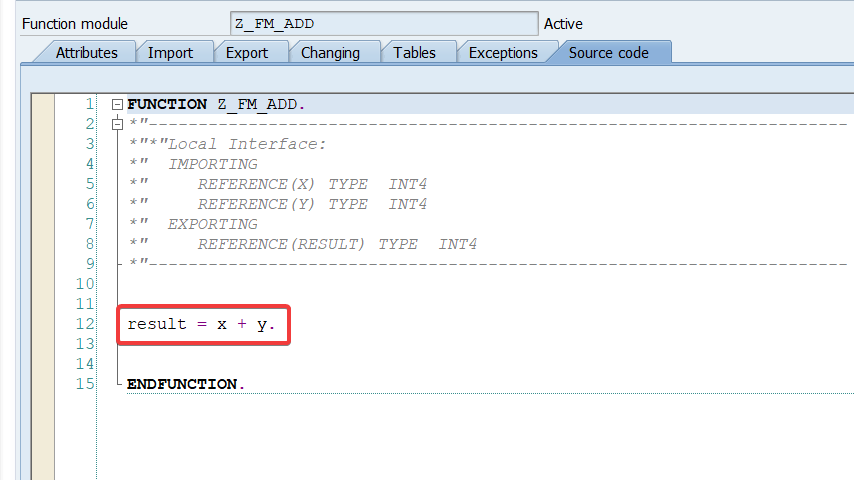 Step 9. Click on Save button and then on Activate button:
Step 10. Out function is ready and active. Now we can test it. Click on Test button: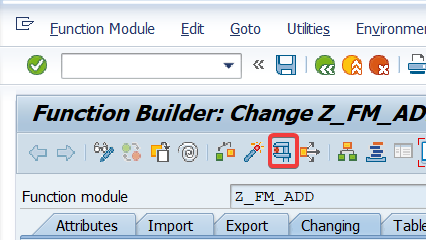 Step 11. Fill both import parameters: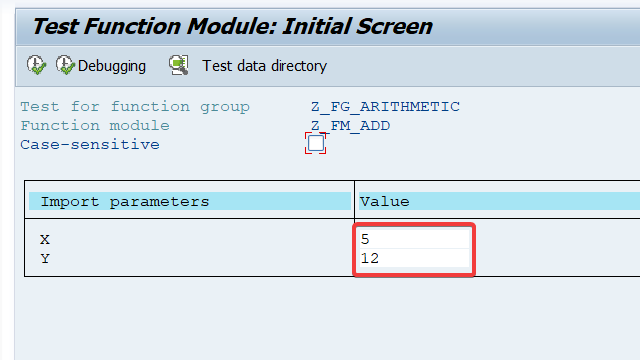 Step 12. Click on Execute button and check value given in result parameter: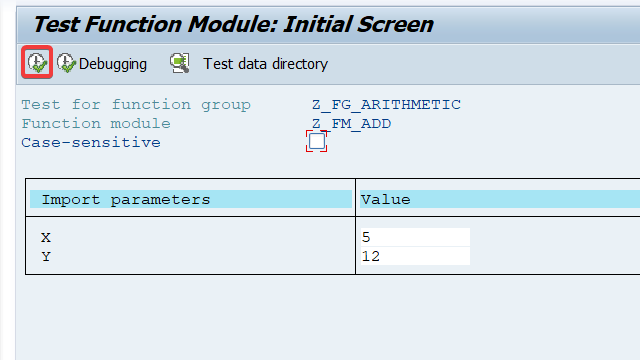 The result should be as follow: