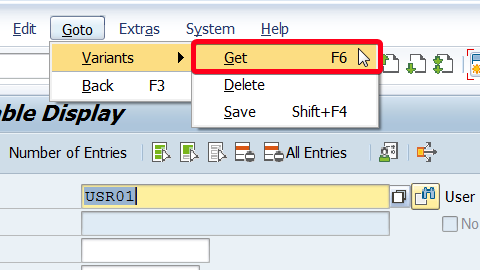 In this step by step SAP tutorial, you will learn how to create your own variant in SAP. Varian is saved the configuration of the SAP selection screen of a specific program. The variants are a standard SAP function and can be used in many places in the system, however, the example below shows how to create a variant in the transaction se16n.

Step 1. Go to transaction SE16 (General Table Display). Put "se16" in the command field and hit Enter: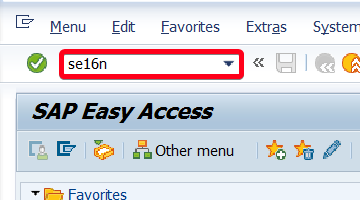 Step 2. Click on Save button. Current settings such as table name and record limit will be saved in variant: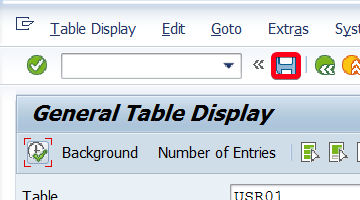 Step 3. In popup window put variant name i.e. "myvariant":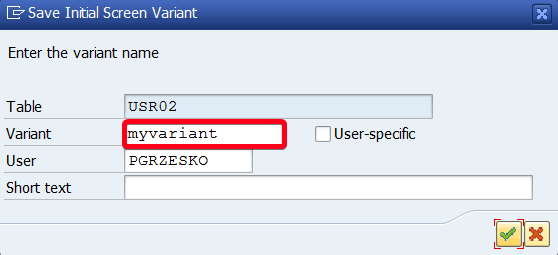 Step 4. Click on Continue button: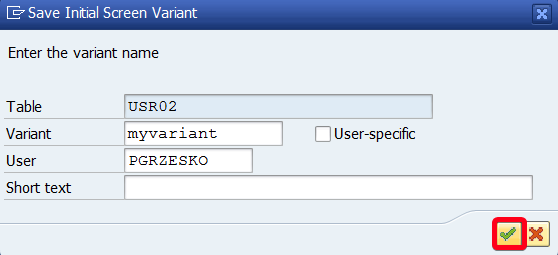 Step 5. Your variant is saved. To load it in future choose Goto|Variants|Get from top menu: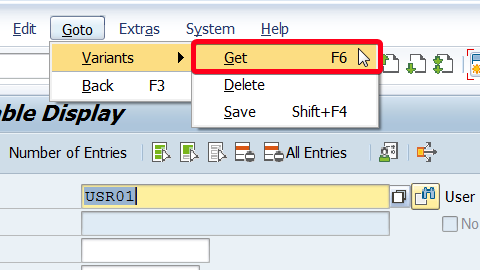 Step 6. Put a variant name that you want to retrieve in Variant field:

Step 7. Click on Continue button: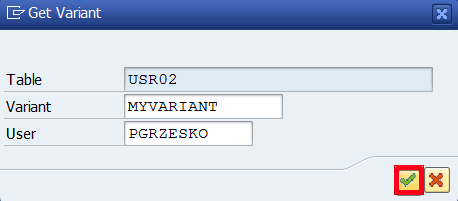 All parameters stored in variant will be automatically set.